Water ozonator
10 Second Machine External with 8 inch Faucet - Ozone Generator water sterilizerr
Ozone Generator water sterilize
Bacteria outbreaks, food safety issues and excessive pesticide use plague food that would otherwise be fit to eat. Typical rinsing with your home faucet's tap water won't kill bacteria either.
With the Cashido 10 Second Machine ozone system on your faucet, a 10 second rinse will kill bacteria, remove pesticides, remove odors and keep food fresh. Ensure the safety of your home, restaurant, hotel and business.
10 Second Machine Ozone Faucet System Benefits
Remove Pesticides: Ozone can destroy the chemical breakdown of pesticides to remove pesticides from the fruits and vegetables you eat.
Kill Bacteria: Ozone successfully kills bacteria on food and surfaces. Disinfect and sanitize your food, home, restaurant and business.
Remove Odors: Ozone breaks down and destroys odors.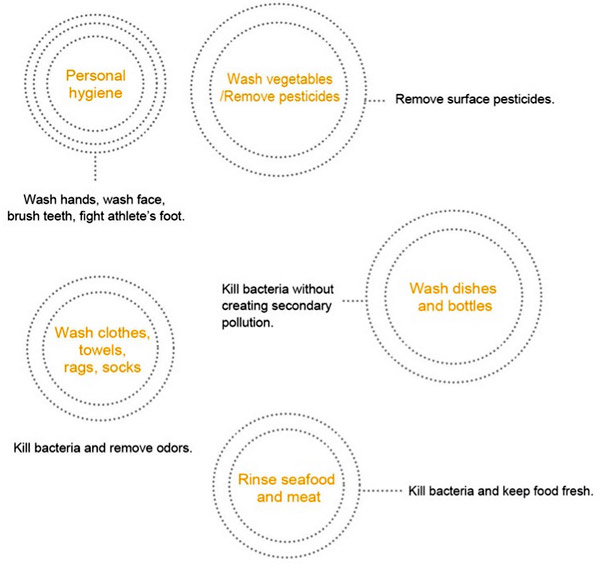 Water-resistant shell with a color design in white.
Only produce ozone when water is tapped with the connected faucet.
Auto cut-off when tapping water for 10 minutes continously, with a capacity Ozone production per hour of 100mg.
Can be used in combination with all available integrated Cashido faucets and the Marmaido Shower head (type: XA2). This External model is suitable for residential purpose.